ABOUT
ABOUT EDUCARE PLAYSKOOL
At Educare Playskool, we are dedicated to creating a nurturing, stimulating and welcoming environment for all children. Our unique programs incorporate a variety of educational theories, while always keeping the child's best interest in mind and allowing for hands-on, experiential learning. To find out more about us, keep reading or feel free to get in touch.
Learn More
WHY CHOOSE US?
Educare playskool is an accredited preschool that offers a nurturing community where children can learn and grow in a loving and secure environment. Our childcare program is designed to meet the needs and abilities of each child's physical, emotional, intellectual and social development. Our family of licensed teachers and child educators offer care for children from infancy through pre-school.
Learn More
Services We Provide
We promise your child will receive the highest quality care. Our teachers nurture each child individually and help them to grow and blossom, reaching important developmental milestones at every age – from infancy to pre-school.
Here at Educare playskool, we provide a mixture of free play and structured activities. All children get a choice of what they would like to do while in Educare playskool, and are encouraged to participate. The service will provide a safe, varied and stimulating programmers that meets the developmental, emotional, intellectual and physical needs of the children.
Good nutrition is important to your child's growth and development. At Educare playskool we provide healthy meals and snacks to ensure your child has plenty of energy to learn, play and grow, in accordance with Munch and Move Program.
Learn More
What our Families say about us...
| see a lot of love and compassion from all the staff here and it helps me know my child is safe. Since Bella started school here she is more socially interactive with other children and loves to verbally and physically demonstrate all the things she's learned in Ms. Tracey's class.
Marissa Martinez
Such a lovely Educare playskool , the staff have so much time for all children. My little girl has been brought on so much with her fine motor skills and also her interaction with both adults and children as progressed greatly. They provide a good menu choice which differs every week. They have great activities and the parent app allows me to see what she is up to without having to call.
Nichola
Hi Miss Sonia, Miss Bimala & Mr Joe and all the other educators at Educare Playskool Burwood, I wanted to share with you Reyansh's first day at school photo. As you can see how confident and independent your EducarePlayskool kids look. They were super excited and unstoppable at the school. They couldn't wait to get into their classes. We parents would like to thank you all for instilling in them all the good qualities and the confidence to go to school and take care of themselves without having constant support from educators or parents. A big shout to you all for making them so school ready! Thank you so much for all the teaching and support you have provided through the years.
Ritu Jaiswal
Both our sons attended Educare Playskool Burwood and we couldn't be more grateful to the staff who so wonderfully and lovingly looked after our boys. Knowing they were genuinely cared for and seeing pictures of them playing happily through the day (and fed good healthy lunches) gave us a real peace of mind while at work. They made genuine connections with their educators, who were so lovely and caring, and it'll be sad to say goodbye. Big shout out especially to the Directors Joe.
Leanne Gomez
They got the best educators and excellent program and activities. Lots of people ask me why we travel 35 min each way every day just for day care. Well, it's not just day care... my daughter started in the centre about 2 years ago and | couldn't be more thankful for the love and care she receives I can also say they're an amazing support for the family. The director won't hesitate to 'open up her calendar to talk to you if you need it, and the couple of times we've raised a concern we were heard and could see there were actions taken. They're great and continuously improving their service.
Mariana Mattivoli
Hey guys, Wanted to send you guys a quick email thanking you for the wonderful morning tea today. The centre is always so inclusive for everyone and it is such a joy to watch as the staff, families and kids interact with each other and their community. It is sometimes very difficult for parents to leave their children in the care of others, but knowing that all those children at your centre are loved, cared for and educated by your team gives me so much hope for their future. You play a very important role in these children's lives and help shape their love of learning and of life. From the bottom of my heart, thank you.
Colleen Hood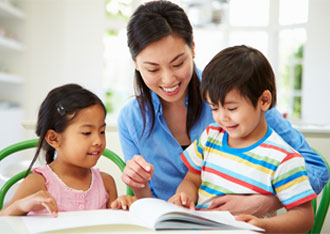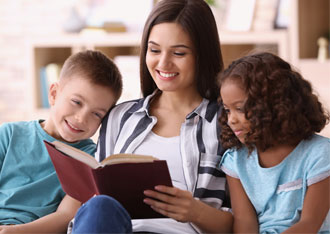 Send Us A Message